Theddingworth Village Profile
General
The small village of Theddingworth lies on the main connecting road between Lutterworth and Market Harborough, just down the road from the larger village, Husbands Bosworth. Theddingworth's main features are the large church in the center of the village and the village hall. Theddingworth church dates back to the twelfth century although it was extended over the following 200 years. Hothrope Hall is situated just outside Theddingworth and has a turbulent history dating back to 900AD, once being pulled down completely and rebuilt; it is now used for events and conferences. Although the amenities within Theddingworth itself are few, the neighboring village has a wealth of facilities and Market Harborough is within easy reach by car.
Healthcare
There is a Doctors Surgery is located at: Husbands Bosworth Surgery, Kilworth Road, Husbands Bosworth, LE17 6JZ
There are dentists in nearby Kibworth and slightly further afield in Lutterworth and Market Harborough.
Education
There are both day nurseries and playgroups in Husbands Bosworth
The Honey Pot Pre-school is situated at All Saints Church Hall, Honeypot Lane, Husbands Bosworth LE17 6LY
Private Schools include :
Leicester Grammar School, Great Glen, Leicester, LE8 0LQ, which has both infant/junior and senior departments and is an independent school and transport is available from the village.
StonyGate School, Great Glen, Leicester, LE8 9FL, an independent school with a nursery takes children up to the age of 13.
All of the Ofsted Reports for these schools are available on www.ofsted.gov
Local Facilities
The village hall offers a small scale events location and can be booked for any day of the year.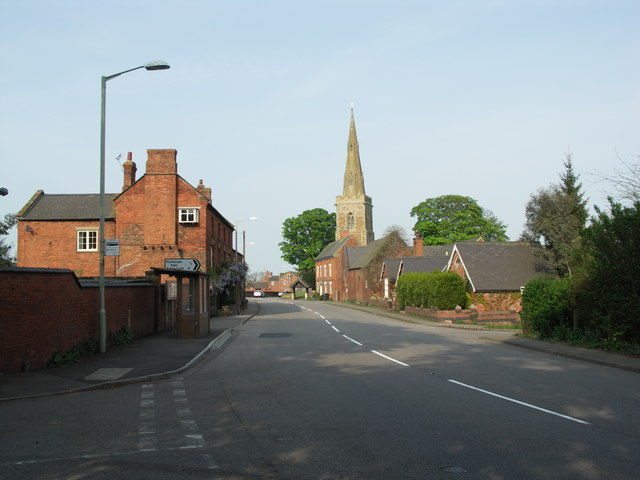 Culture
An open air theatre in the Grounds of a country house hotel not far from the village.

Leisure
Theddingworth is close to Market Harborough where there are a full range of facilities including a sports centre. Details of sports activities can be found on Husbands Bosworth's own website.
The neighbouring village of Husbands Bosworth has leisure and sports clubs that cater for all from the Badminton Club, the Bellringers at All Saints, to the Bosworth Belles which is an informal monthly ladies social group who meet in the village hall. There are also craft groups, hand bell ringers, an historical society and Scout and Guide groups.
Sports are also well represented with a Ladies Rounders Team, a Cricket Club, Short Mat Bowls, a Riding Club and a Tennis Club. There are also football and rugby clubs in the local area.
Sports Clubs
Husbands Bosworth Cricket Club
Husbands Bosworth Gliding Club
Local Authorities
Theddingworth has a Parish Council.
The District Council is Harborough District Council
The County Council is Leicestershire County Council